Well done to all and thank you!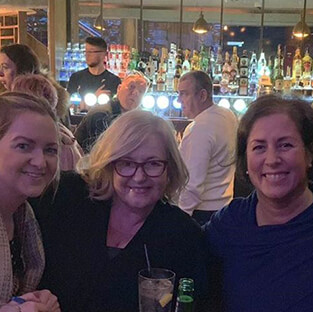 Ingenium Training & Consulting would like to thank everyone who came to support the charity table quiz in aid of Northstar Family Support Project last night. Thank you for purchasing quiz tickets, donating raffle tickets, presents and by also for making generous donations.
Thank you to all our sponsors on the night, Tuscany Bistro, The Savoy Hotel, CarePlus Pharmacy, Hook & Ladder, Realta Beauty and of course everyone else who donated many wonderful prizes for the hampers.
A huge thank you to North Star Project for providing the opportunity for the team at Ingenium to help bring the community together for such a great cause.
Thank you to Flannery's Bar for providing us with a beautiful setting for the charity event and for sponsoring the much needed delicious finger food! Last but certainly not least, thank you to everyone who came on the night and showed their support for the event, it certainly would not have been possible without you.
Warm regards, all the team at Ingenium TC.