We are delighted to be a part of their journey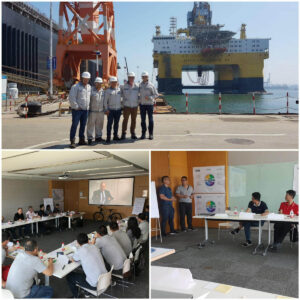 Last week saw the Safe Choice Programme be delivered in Yanti, China at Yantai CIMC Raffles Offshore Ltd. facilitated by Brendan Gordon of Ingenium Training & Consultancy and Gary Staunton of Novus Technical Services.
Eighteen key leadership and SSHE professionals join the alpha session to understand and adapt the program for a Chinese workforce. The passion and commitment to safety shown by the team was infectious and next steps are already underway.
We are delighted to be apart of there journey and watching their safety culture evolve.