LDP Online has been announced as the winner of the Think Global Best Education and E-Learning initiative 2022.
The Think Global Awards celebrate innovation and excellence in organisations worldwide. The theme for this year's awards was 'Reimagining Culture', which was chosen to spotlight the dramatic changes in our work life and how we interact with each other. There has been an unprecedented shift in how the world operates, and as a result, how companies and organizations operate. The awards were looking for Education and eLearning initiatives and companies from around the world which employ innovative learning and teaching methods using technology.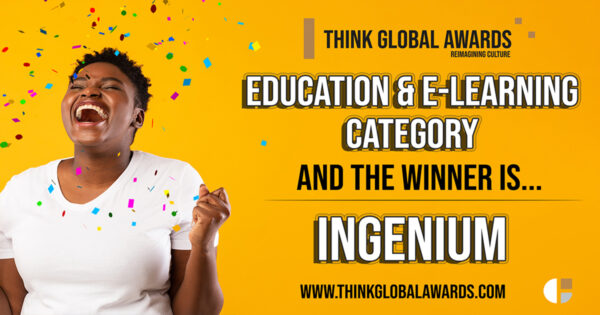 LDP Online offers a suite of programs and modules to provide learners with the tools and techniques to build on their innate talent and realise their potential. All modules are fully online, and self-directed leadership development training for all experience levels. Whether you are a first-time leader, emerging executive, or high-level strategic leader, with thirty-three modules to choose from, you can pick the modules and levels to suit your needs. The fully CPD accredited program launched in 2020, has gone from strength to strength in the first two years and the team in Ingenium is looking forward to see how it grows further.
To find out more about LDP Online contact us today.
General Enquiries
Send us your general enquiries here.